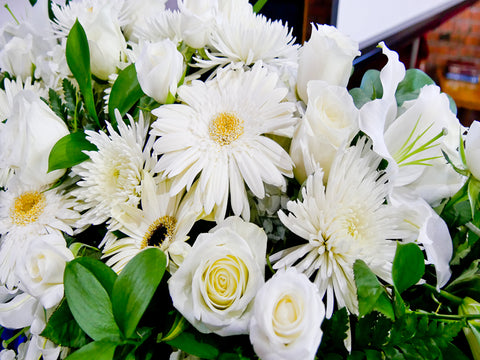 Just as with every other memorial feature offered by the death care industry – from headstones to bronze vases for flowers to cremation urns installed in mausoleum niches – grave lights are subject to rules established by the cemetery in which they are to be installed.

Unfortunately, because these products are relatively new to the world of memorial products, many cemeteries have not yet established policies for their use and, by default, they are accordingly prohibited.

This situation will likely change in the coming months and years as public interest in grave lights becomes increasingly persistent. But, in the meantime, those who are interested in installing a grave light on their loved one's grave are at the mercy of the managers of the property where the grave is located.

Before investing a great deal of money on the purchase of a grave light for a family member's grave site, experts urge families to check with their cemetery's manager to make sure they understand the policies that may apply.

Of particular note should be the cemetery's policies regarding damage, theft and maintenance of a grave light. It seems highly unlikely that a cemetery would be willing to take any responsibility for a grave light that is installed on its property, but, in the event that a company would, indeed, make such an offer to its customers, that might be a reason to consider doing even more business with the cemetery. In the event that a cemetery is slow about adopting any policies for or against grave lights on their property, families of the deceased in any given cemetery should consider banning together to lobby the company's management toward a progressive attitude on this topic.

Grave lights are definitely a wave of the future in terms of memorial products across the developed world, so it would behoove any modern cemetery that has not already taken a stance on whether they are accepted on their property, to begin seriously studying the issue soon.